Mitsubishi Outlander: Rear Suspension
General Information
A trailing arm type multi-link suspension is used. The main features are listed as follows:
The wheel tread is enlarged to improve cornering ability.
The roll center height is reviewed with regard to the vehicle specifications to improve the steering ability.
A double crossmember is utilized and the upper arm, lower arm, toe control arm are jointed to the crossmember to improve the suspension alignment accuracy and maintenance performance.
Improvement of arms installation accuracy eliminates the camber adjustment to improve maintenance performance.
The trailing arm bushings are installed in the upper position to improve the movement of the suspension when the vehicle negotiates bumps and increase the riding comfort.
The control link is installed in the lower position to increase the toe and camber rigidity and improve the steering ability.
CONSTRUCTION DIAGRAM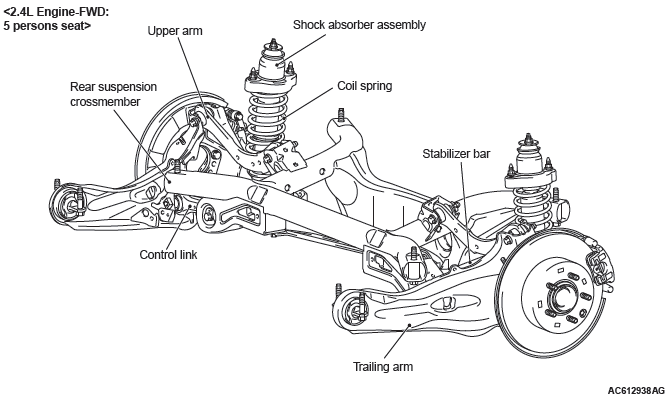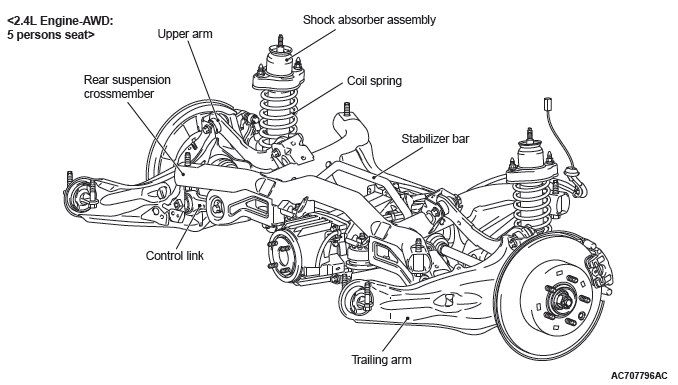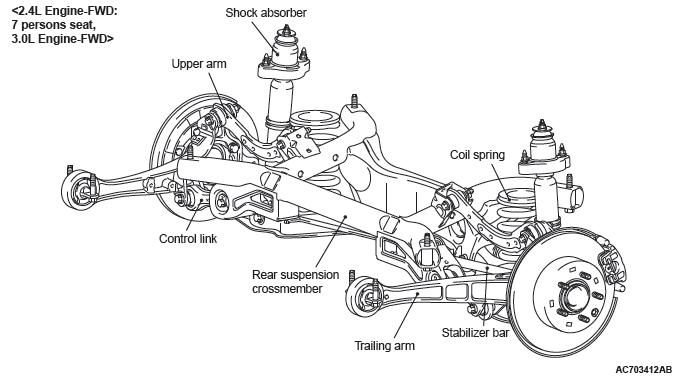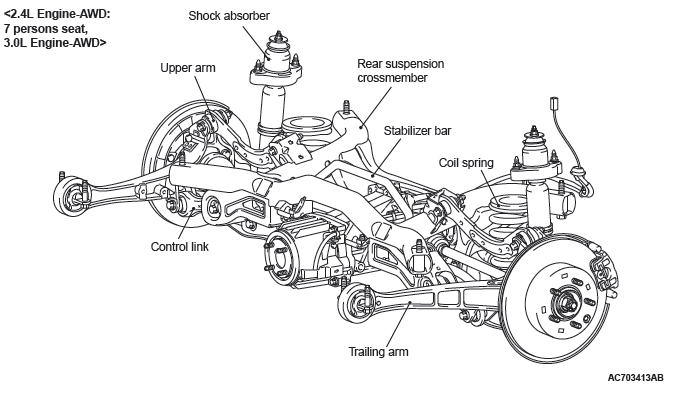 Fastener Tightening Specifications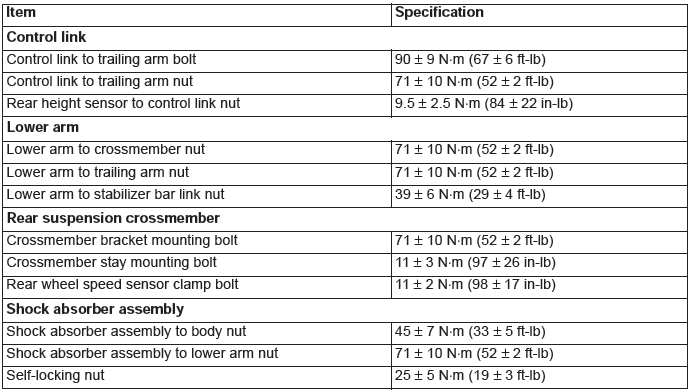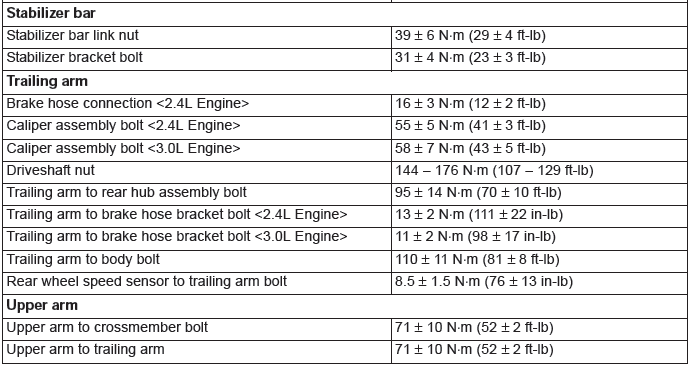 General Specifications
COIL SPRING <2.4L ENGINE>

COIL SPRING <3.0L ENGINE>

Service Specifications

READ NEXT:
INTRODUCTION TO REAR SUSPENSION DIAGNOSIS If the rear suspension is faulty, the vehicle will not run straightforward or noise will occur. Incorrect wheel alignment, malfunction of shock absorber, stab
REMOVAL AND INSTALLATION CAUTION The parts indicated by *1 should be temporarily tightened, and then fully tightened with the vehicle standing on the ground and the curb weight condition. The p
REMOVAL AND INSTALLATION <2.4L ENGINE: 5 PERSONS SEAT> CAUTION The parts indicated by *1 should be temporarily tightened, and then fully tightened with the vehicle standing on the ground an
SEE MORE:
Transaxle Models General Specifications Service Specifications Torque Specifications Transaxle Transfer Size of torque wrench used Adjusting Plate, Snap Ring, Shim, Spacer, Needle Bearing, Thrust Washer and Bearing Race Retaining plate (For adjustment of Low-reverse brake clearance) Retaining
Storage The tools and jack are stowed on the right side of the luggage area. The storage location of the tools and jack should be remembered in case of an emergency. 1- Jack. 2- Tools. Tools 1- Tool case. 2- Wheel nut wrench. 3- Jack bar. 4- Towing hook. Jack To remove 1. Turn th
© 2010-2023 Copyright www.mioutlander.com